Atelios Smartserver
DATA DISTRIBUTION SERVER
Full-service-concept for your IT-infrastructure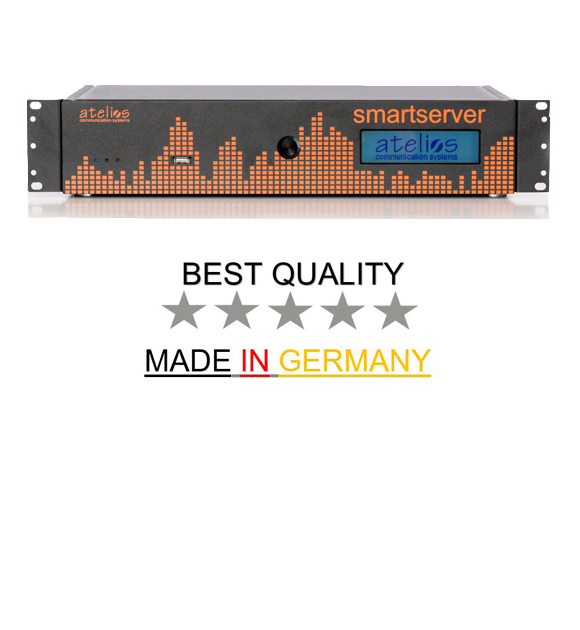 The smart system for the future
The "Atelios Smartserver" reliably secures the data transfer between the automobile manufacturer, its importers and their partner companies.
The essential functions of the "Atelios Smartserver" include the provision of software updates for automobiles and their trade and service applications. Depending on the configuration, the "Atelios Smartserver" offers, among other things, an integrated firewall, IPS function with central monitoring, and services of the manufacturer which are provided as virtual machines. The "Atelios Smartserver" offers high reliability and can be used across all manufacturers.
FLEXIBILITY
The Atelios Smartserver can be delivered as a virtual machine or on professional hardware in various configurations.
INTEGRATED FIREWALL
Next-generation firewall technology automatically detects and prevents threats to the corporate network. The firewall is optionally available as part of the hardware solution.
AVAILABILITY
The Atelios Smartserver can be offered as a high availability cluster consisting of two systems. This ensures the operation of business-critical applications even in the event of hardware failure.
UP-TO-DATE INFORMATION
Through our continuous update service you always have up-to-date data on your system.
3 IN 1-SOLUTION
Data distribution, firewall and VPN-router.
ECONOMIC EFFICIENCY
Usable by businesses from single companies up to major corporations.